Salon SOCA
Salon SOCA is taking extreme caution to prevent the spread of Covid-19 by requiring temperature checks and a guest questionnaire prior to entry to the salon. Additionally, sanitizing each chair/shampoo bowl with hospital grade disinfectant before/after each guest. Masks are required by all staff and guests. SOCA is not allowing entry by anyone not receiving services to reduce the spread of illnesses. At the close of business each day, SOCA is fogged with a disinfectant to kill Covid-19, germs.
Hours of operation:
Monday: 9:00 AM — 7:00 PM
Tuesday: 9:00 AM — 7:00 PM
Wednesday: 9:00 AM — 7:00 PM
Thursday: 9:00 AM — 7:00 PM
Friday: 9:00 AM — 7:00 PM
Saturday: 9:00 AM — 7:00 PM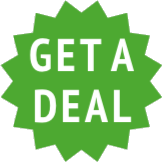 New Guests receive 10% off their 1st service by mentioning "shop local".
Follow us on social media